Class 8
The emphasis in Reception is to follow the Early Years Foundation Stage Curriculum, which focuses on the development of the individual child and provides high quality learning opportunities for the children to learn through play. The children are able to explore, take risks, have fun, form friendships, think critically and form their own ideas. 
Our topic for this half-term is 'People who help us'. The children will be learning all about different job roles, such as, the police, paramedics, firefighters, dentists and vets. To enhance our learning, we will be having some of our local community visit the school to talk more about the jobs they do. 
This half-term, the children will also learn about different celebrations and festivals celebrated around the world. They will learn about Bonfire Night, Diwali and Christmas.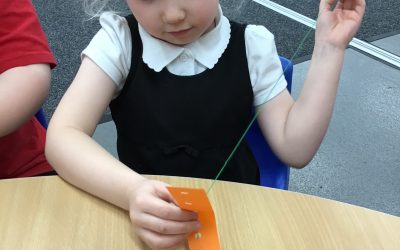 This half-term, the children will be designing and making a Christmas decoration. They will join textiles together using a running stitch.  Today, the children have been practising using a needle and have threaded the cotton in and out of the holes on their paper.